About Horma
Horma Founded in 1996
---
HOMA GROUP was founded in 1996 and headquartered in Beijing. It has successively founded Beijing Zhengke Technology Co., Ltd., Horma International Co., Ltd., HOMA Zhengyang Electromechanical (Beijing) Co., Ltd., IMA Health Foods and Drinks Co., Ltd. and Shenzhen Zhenwei Health Food Co., Ltd. We have set up branch offices, branches and distributors in Xi'an, Kunming, Nanjing, Shanghai, Shenyang, Wuhan, Chengdu and Guangdong respectively. Haoma Group mainly engages in the machinery manufacturing industry. It involves single/double end grinding machine, micro hole honing machine, central hole grinder, measuring instrument, compressor calorimeter, milling head, angle head, rotary table, high-speed electric spindle, five axis milling head and other core components of CNC machine tools. The customer service and technical support network covers the whole country. In addition, the Group has participated in real estate development and investment, secondary market (stock) and private investment.
As an emerging industry in recent years, healthy food and new consumption have actively responded to the national call to advocate a healthy low-carbon diet. Homer Group is committed to integrating global resources, providing green, healthy and high-quality plant based food for consumers in Greater China, providing consumers with a more civilized, healthier, more responsible and more sustainable lifestyle, working together to improve the living environment of animals, making people more harmonious and friendly with nature, and thus improving the quality of life. We cooperate with Sperlari, an Italian sugar company with a history of over a century, to launch the natural health sugar brand "DIETOR Leyuan Sweet" in the Chinese market, providing consumers with healthy sugar with zero sugar, zero fat and zero calorie. At the same time, Homer Group, through Shenzhen Zhenwei Health Food Co., Ltd., provides OATLY China with special online and offline sales channels.
In addition, the Group also involves in the textile raw materials sector, mainly focusing on the import and export of cotton and international trade operations, to provide raw materials for domestic textile enterprises. In addition, Homer Group also responded to the national call for new energy to 'vigorously develop green transportation and vigorously promote new energy vehicles', and exported domestic new energy vehicles and charging pile technologies to Italy and Western European countries.
Group philosophy
We firmly believe that science and technology rejuvenate the country, and science and technology create a better future!
Develop together with the national industry!

Group goals
Through the introduction and research and development of advanced products and technologies, reasonable pricing, and high-quality after-sales service, we can achieve a win-win situation for the three parties.


Group establishment time

Cities

Customer

Number of Staff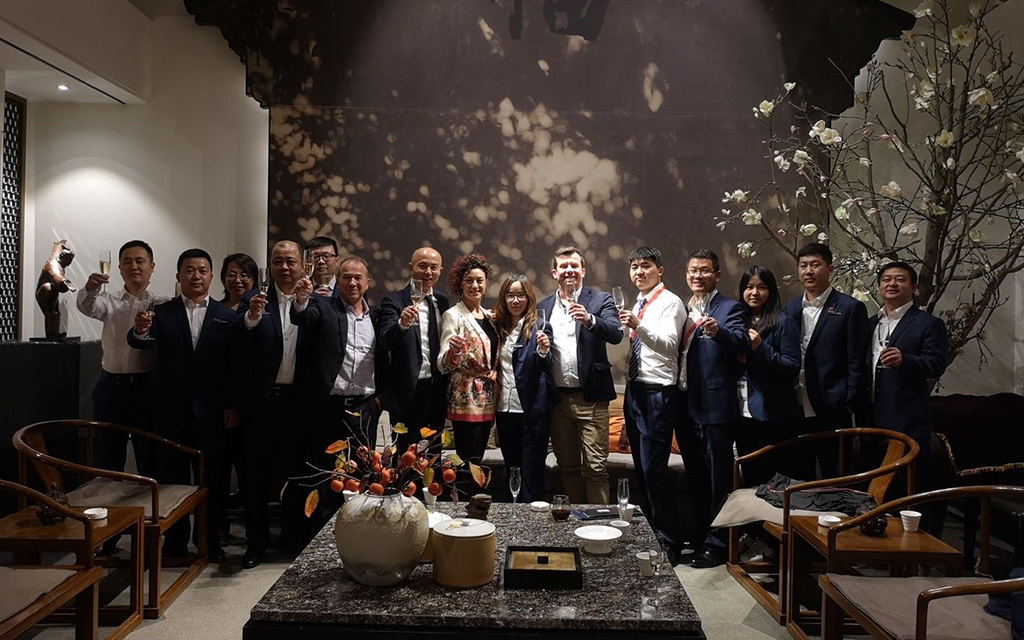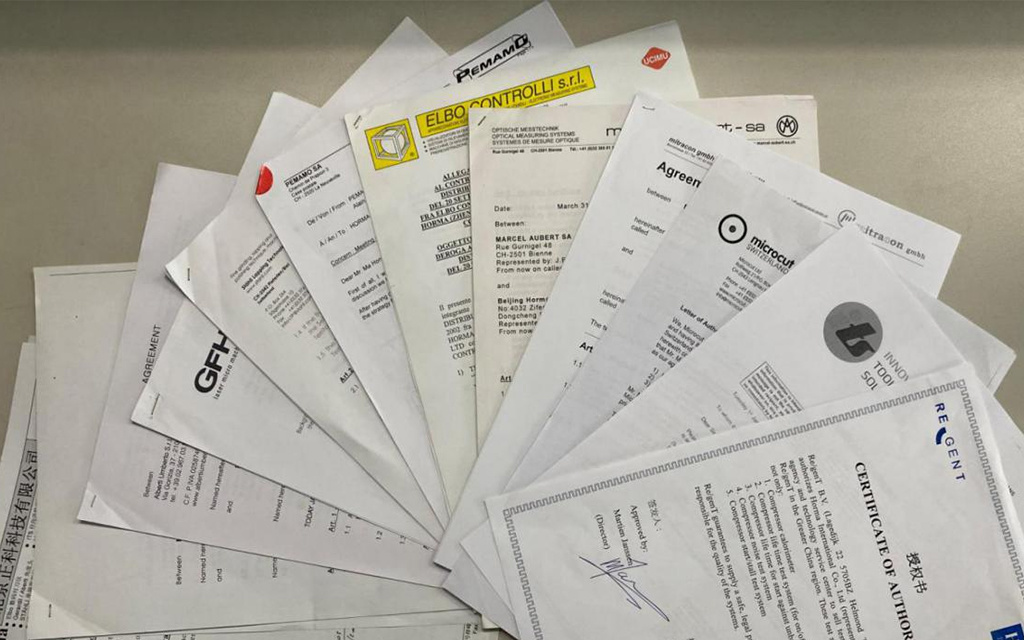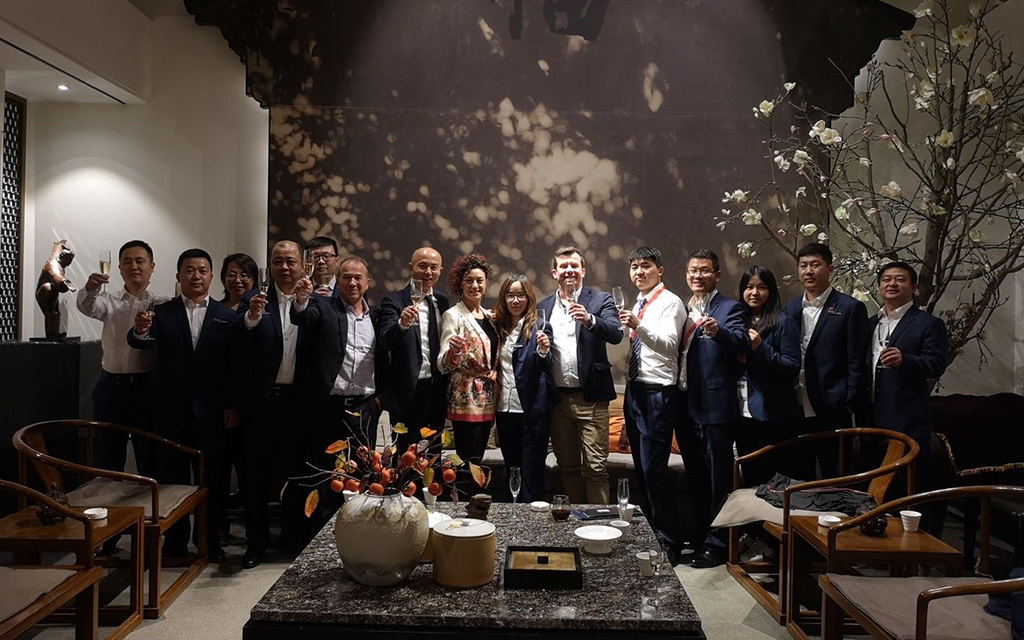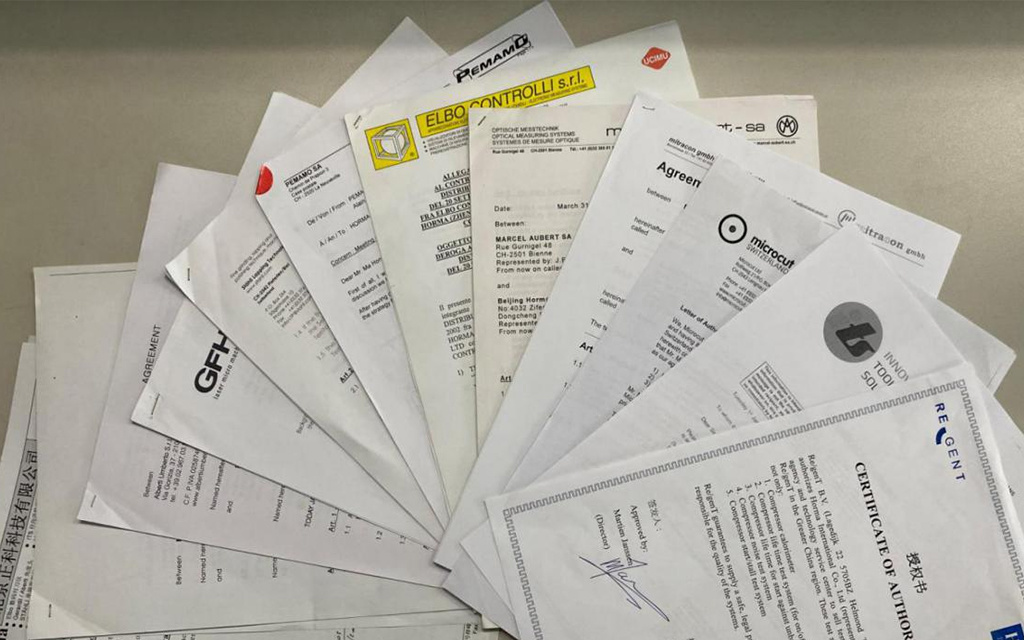 Beijing Zhengke Scie-Tech Co., Ltd
We not only provide high-precision products, but also tend to provide customers with a complete and comfortable sales and after-sales service system.
---
Beijing Zhengke Scie-Tech Co., Ltd, founded in Beijing in 1996, is a professional agent company representing many first-class Swiss, German, English and Italian manufacturers for machine tools, accessories and measuring equipment. Most of the agency agreements are exclusive in the Chinese market.
Until now,We have established Shenyang, Shanghai, Nanjing, Wuhan and Chengdu branch offices in China. Having a well-organized network with sales and service offices located in many different Chinese provinces, Zhengke builds up close business relationship with customers covering most parts of the country. Our diligent staff, consisting of well-trained and capable engineers, provides our customers not only with advanced technical support, but also perfect before and after sales service. In addition, we have set up in our office a storage of spare parts, thus enabling our customers to purchase spare parts in the Chinese currency.
Over the past few years, Zhengke has gained a good reputation in the Chinese machinery industry through our quality products, reasonable prices, strong sales team and satisfactory post-sales service.
Our ever-lasting promise is Mutual Success!
HORMA Group was established
Establish cooperation with ALBERTI (a professional angle head manufacturer established in Milan, Italy) and China maintenance service center
Establish cooperation and technical service center with ELBO (a professional manufacturer of external tool setting instrument located in Milan, Italy)
Establish cooperation and technical service center with ITS (a professional contour milling head manufacturer in Scotland, UK)
Establish cooperation and technical service center with STAHL (a professional manufacturer of single-end and double-end grinding and polishing machines in Birr, Switzerland)
Establish cooperation and technical service center with FISCHER (a specialized production plant of central hole grinder located in the German-speaking area of Switzerland)
Establish cooperation with IMA (a professional manufacturer of home appliance spindles located in Milan, Italy) and jointly develop integrated spindles
Establish cooperation and technical service center with PEMAMO (a professional manufacturer of single and double shaft vertical and horizontal honing mills located in French area of Switzerland)
Establish cooperation and technical service center with MICROCUT (a specialized manufacturer of micro-pore ultrasonic honing machines located in the German-speaking area of Switzerland)
Establish cooperation and technical service center with REGENT (a testing platform and academic research and development institution specialized in refrigeration industry located in Einhofen, the Netherlands high-tech research and development center)
Looking Ahead
Our goals:WIN WIN TOGETHER.
---
In recent years, the state has actively advocated industrial upgrading and manufacturing of industrial products, making China from a manufacturing power to a manufacturing power. Zhengke actively responds to national policies and strives to develop together with the national industry.
Zhengke has been working hard in the manufacturing industry for more than 20 years. During the development process of more than 20 years, we have been committed to manufacturing and processing in China, and have withstood the test of the market in all aspects of us. A multi-functional company from training to technical reserves, from marketing to technical services.
The brand of HORMA owned by it has cooperated with ten foreign leading enterprises in manufacturing technology, and introduced high-standard products and services into China under the name of Horma, which has become the Asian sales and technical service maintenance.
Our craftsmanship makes us interested in improving the competitiveness and production level of the national industry. The output of Zhengke is not only products and services, but also technology and craftsmanship. The five-axis products and technologies provided by Zhengke have enabled the five-axis products of domestic CNC machine tools to develop from nothing to perfection.
In the field of ultra-micro, super-hard and super-finishing, the products we provide have made a significant breakthrough in the domestic industry in the field of finishing.
In terms of measuring products, China is a big country and a strong country in compressors, but the main right to speak is in the hands of the European Union. Zhengke cooperated with Dr. MARTIEN JANSSEN, the drafter of the compressor standard of the European Refrigeration Association, and put the Re/genT Compressor metering products are introduced into China, and cooperation with leading enterprises in China's refrigeration industry enables the production and manufacturing technology of domestic compressors and refrigerators to be in line with international standards.
Zhengke has been serving the manufacturing industry for more than 20 years, and has reserved a large number of talents and technologies. It not only provides satisfactory services before sales, but also achieves rapid and localization in after-sales service. Zhengke established in Beijing Spare parts warehouse and service, and dispatched engineers to conduct design, assembly and maintenance training in Italy, Switzerland, the Netherlands, the United Kingdom and other manufacturing plants for many times for a long time, so as to provide fast and convenient after-sales service, which greatly saves the cost of customers and time.
What Zhengke does is not only to guide the world's manufactured products to China, but also to introduce more advanced technologies and processes of foreign manufacturing and processing into China. As the name of Zhengke shows, we are focusing on high-tech, we are bringing high-tech technology and products, and are committed to the synchronous development of national industries.