---
The GL compact laser processing system is designed to process workpieces that need reliable positioning for scanning and drilling.
This type of machining center has high compactness and flexibility. It is equipped with the world's advanced femtosecond laser source. It can be equipped with the appropriate laser source according to the processing needs. This machining center can process any workpiece that needs laser processing and meets the clamping conditions.
Product advantages
● Working range 480 x 280 [mm]
● Small floor area (<3.5 square meters)
● Light weight (<3 tons)
● 3+2 machine tool
● Five-axis machining can be carried out for specific workpiece
● Friendly automatic operation environment
● Built-in glass balance
● Coreless linear motor
Specifications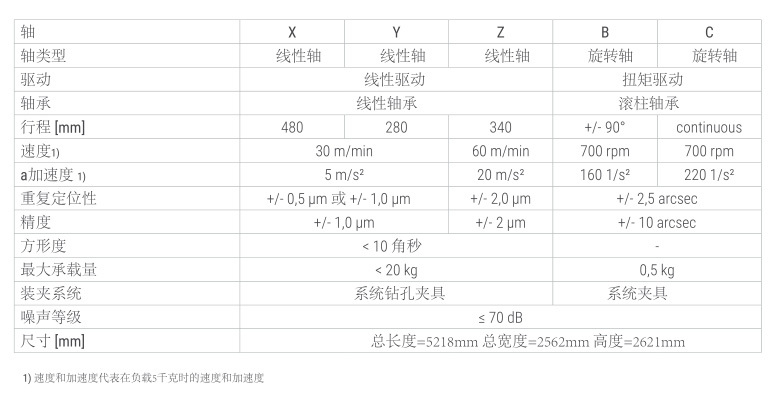 Three views of equipment

Inquiry
After receiving your message, we will arrange personnel to contact you as soon as possible
Copyright © 2023 Beijing Zhengke Technology Co., Ltd.