---
For GL standard models, GFH has demonstrated the application of 5-axis laser processing. Due to the application of ultra-high speed laser technology, this product meets the requirements of its precision and high-speed machining.
This product can be applied to cutting, coating removal, groove construction and micro-drilling with high bed width ratio. Each task has corresponding modules for processing.
Product advantages
■ Working range 640 x 445 [mm]
■ Granite base [12 tons]
■ Good shock absorption performance and long-term stability
■ Accuracy+/- 1 µ m
■ Maximum bearing acceleration: 2g
■ Maximum shaft speed: 2m/s
■ 5-axis linkage processing
 (General or customized)
■ Activated water cooling
■ High temperature stability
■ Optimize vibration design
Specifications
MECHANICAL DRAWINGS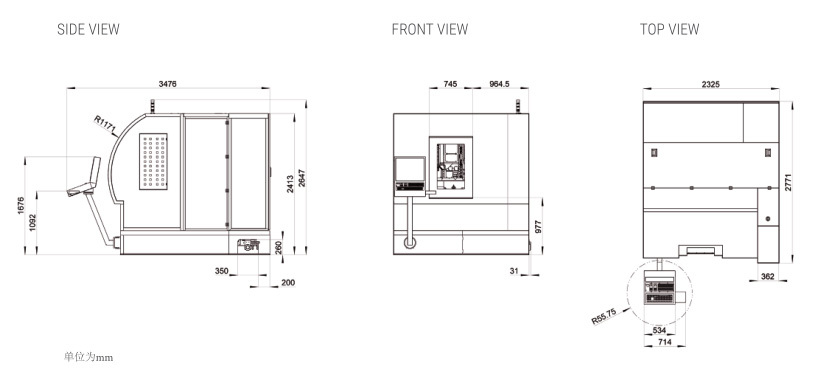 Inquiry
After receiving your message, we will arrange personnel to contact you as soon as possible
Copyright © 2023 Beijing Zhengke Technology Co., Ltd.