---
CBS T series is a CNC variable diameter boring and milling head system with double cutting edges. This multi-purpose CNC variable diameter boring and milling head system is designed and manufactured for heavy cutting.
CBS T series products are ideal machining tools for high-speed machining of holes with complex geometric shapes, stepped holes with multiple diameters and multiple holes with different diameters.
Each type of boring and milling head has two interchangeable cutting heads for machining a specific range of diameters. ITS products can also be customized according to user requirements to meet special modification and processing needs. The processing range of a selected cutting head is obtained by adding the initial diameter and the diameter variation range. For example, the initial diameter of CBS-T30 boring head is 75mm, and its diameter processing range is 75mm to 108mm. Therefore, using a variety of different types of cutting tool heads, the diameter processing range of CBS-T30 will be larger, ranging from 75mm to 208mm.
*Please consult Beijing Zhengke Company for details.

Technical parameters of CBS-T series products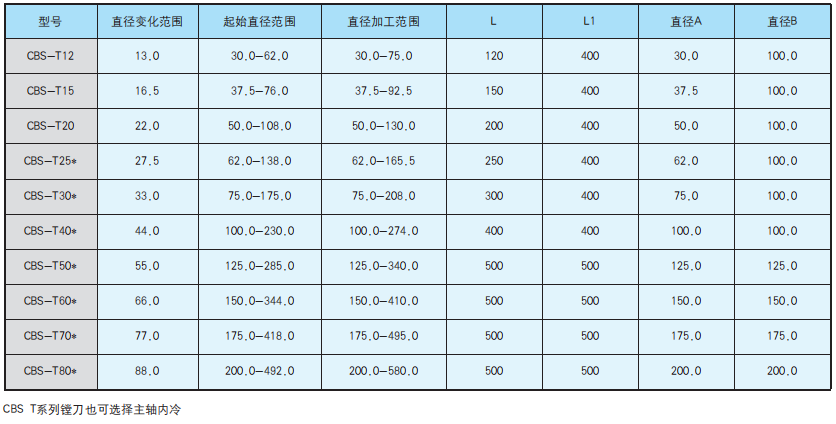 CBS-T40 boring and milling head
Workpiece name: taper hole of rotary axle of heavy bulldozer
Processing content: boring of inner taper hole
Workpiece material: cast steel
Machining machine: horizontal boring machine with spindle diameter of 125mm